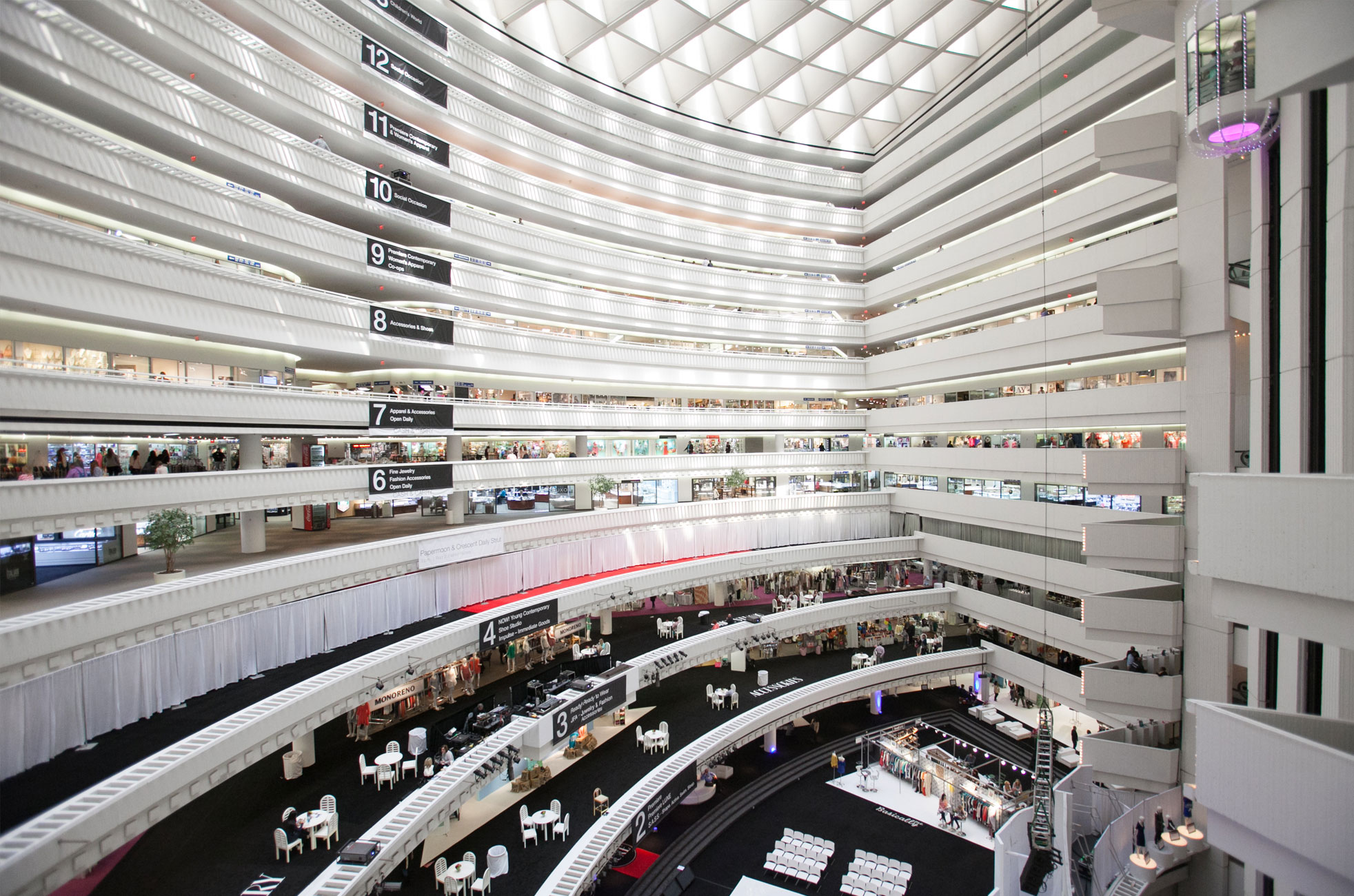 Our key presence on the U.S. market highlighted the need to be there at a specialized fair. Following a careful market analysis, we selected Atlanta's AmericasMart. Our journey began in 2003 in "Temporaries". By 2018, we had acquired our permanent showroom dedicated to Christmas on the prestigious 20th floor. Today, we are proud to say that the Atlanta Showroom is a vital part of our marketing. Here, we meet our clients in person, embracing Christmas lovers and collectors from all over the world.
January, March, July, and September
open to trade visitors according to the fair schedule at
www.americasmart.com

CLIENTS – Year-round by appointment
upon the local agent's arrangement and availability
A sentimental and valuable aspect of our business has always been the permanent showroom. This is where we exhibit all the samples from the current line—up to 2,000 pieces on display. It is a living catalog. Here, we study and work, meet customers, write orders, and dedicate time to developing new creations, even the most exclusive, while enveloped in the colors and magic of Christmas.
Monday to Friday 08:00 a.m. – 12:00 p.m. and 1:30 – 5:30 p.m
Saturday 08:00 a.m. – 12.00 p.m.
Closed on Sunday
CLIENTS – Year-round by appointment
for drafting orders
PRIVATE – November and December
when the Christmas store is open